Stealth Electric Bikes
Cycling is a fantastic way to get around and stay in shape, but it also presents problems that make it tough on some. In cycling, downhill breaks are always welcomed, as it give the legs a little break from all that hard work.
| | |
| --- | --- |
| Stealth Fighter Electric Bike | |
The problem here is that it's virtually impossible to find any route that is either totally flat or almost all downhill. Even if you did find the latter, your trip back home would be one that would be tough going indeed. What is needed here is a hybrid cycling experience where you could use your legs on the easy parts before switching to electric power on the tougher sections of the journey. That is exactly what Stealth Electric Bikes have delivered.

Stealth delivers three different electric bike models that perfectly capture the functionality of a bike with the power of an electric scooter. It's tough to really call any of them a starter model, but the most basic of the three is the Fighter Electric Bike, which comes with a 3,500 watt motor, when put into competition mode.
The top speed can hit 37 mph when that mode is engaged, but even casual riders can get a nice steady top speed of 20 mph and a range of up to 50 miles. That is more than enough for the average round-trip, especially when you can also add pedal power in to conserve energy.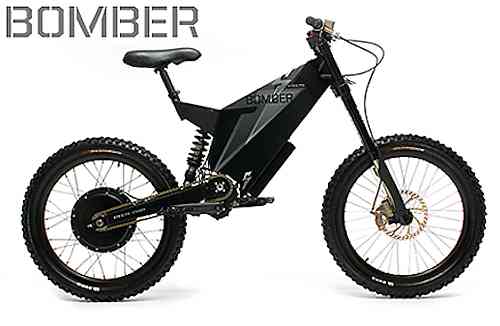 Stealth Bomber eBike


The next level up is the Bomber Electric Bike, which takes the number produced by the Stealth and licks them up a notch. This is mostly thanks to 4,500 watts of power in competition mode, which can deliver speeds of up to 50 mph. You can start to see why electric bikes are starting to have a competitive world built around them when you consider what the can deliver in terms of speed, power and performance. The Bomber delivers much of the same numbers for the casual rider, with the top speed and range identical to that of the Stealth.
The casual rider may be willing to take the leap to professional rider once they get a look at the Hurricane Electric Bike by Stealth. This is a bike that almost looks like a Moto X style bike, assuming of course that you can totally ignore the pedals that are part of the chassis. Top speeds here can also hit 50 mph, but go all the way up to 32 mph when in the setting that would most likely be used by the average casual rider. It's a stunning looking machine that anyone would be proud to get around town in, or even off-road when adventure calls.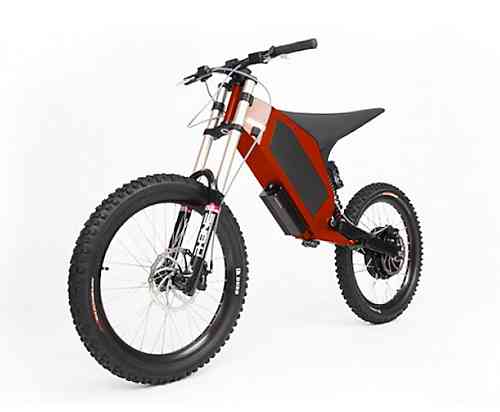 Stealth Hurricane eBike


If you love cycling and are looking to up the ante and move to the next level, you really need to look at the bikes made by Stealth. They are incredibly well built machines that come with features you would ordinarily expect to find on a motorcycle. They are quick to fully charge, and ready to take on any road you want to ride on.