Yike Bike
The Yike Bike is a portable electric bike that is lightweight and weighs in at around 9 lbs. This foldable bike is one of the most compact in the world. It does not have any chains, gears or obvious working mechanisms.
| | |
| --- | --- |
| Yike Bikes | |
It does have lights and signal controls on the handles. This does not look like a traditional bike and is sort of a shock when you first see it. There is a seat and the "handle bars" are placed next to the seat. There is a large front wheel and a smaller rear wheel. The wheels have no spokes and over all the appearance is ultra-modern looking.
The Yike Bike is made of composite materials (carbon fibre, aluminium) that are lightweight and very sturdy. It folds to a very small 1.5 cubic feet which makes it perfect for easy carrying. There are currently three models of Yike Bikes including Carbon, Synergy and Fusion.
Does it Work?
The Yike Bike works like a charm. It has a top speed of 14 mph and folds to a very small, easy-to-carry size in about 20 seconds. The lithium manganese battery lasts about 40 minutes before it needs a recharge which makes it ideal for travel around the city. The range is anywhere between 8.7 and 26 miles. It also uses regenerative braking to recharge the battery.
Consumers that have bought this bike have indicated that this foldable compact bike is a great way to get around.
Cost Savings
The price of gas is through the roof all around the world. Finding other transportation options is vital. Most large cities do offer public transport but it is often over-crowded and unreliable. Using the Yike Bike is an excellent solution to saving money on transportation.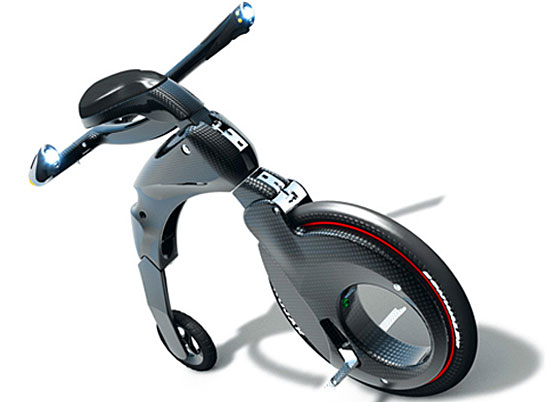 No more gas purchases. You never have to worry about parking or paying for parking fees. You never have to worry about paying for public transportation.
Taking a traditional bike to work is not always the best choice. Showing up for work all sweaty is not usually the way anyone wants to present themselves.
This bike does the work for you and it gets you where you need to go in style. You can save literally hundreds of dollars each month in fuel costs.
The Price
This Yike cycle is available for roughly $2,000 USD. It pays for itself in the first year of use in the gas and other transportation savings. It is well built and made to last so this is a sound investment.
One Downside
The Yike bike is not street legal. You cannot ride it in the road outside a bike lane anywhere in the world which can be a bit of a hassle but other than that this seems to be an ideal form of transportation.
Overall
The Yike Bike is a great choice if you are looking for an electric bike that is dependable, sleek and stylish. The $2,000 investment is well spent. This bike will bring you years of reliable transportation.